Work has begun to fully restore Saltdean Lido in East Sussex.
The latest renovation will cost £7.5m, with the money coming from the National Lottery, Historic England, the local council and community fundraisers.
The Lido's main pool was reopened in 2017, after the structure was saved from demolition.
The latest work will add a cafe, library, ballroom, exercise studio and shared workplace facilities to the Grade II* building.
Saltdean Lido was built between 1937 and 1938, but the Art Deco structure became derelict after being used as a water tank by the National Fire Service during World War Two.
Restored by Brighton Council and reopened in 1964, its survival was threatened again in 2010, when the then-leaseholder wanted to redevelop the site.
It was saved by a community campaign, leading to the founding of the Saltdean Lido Community Interest Company.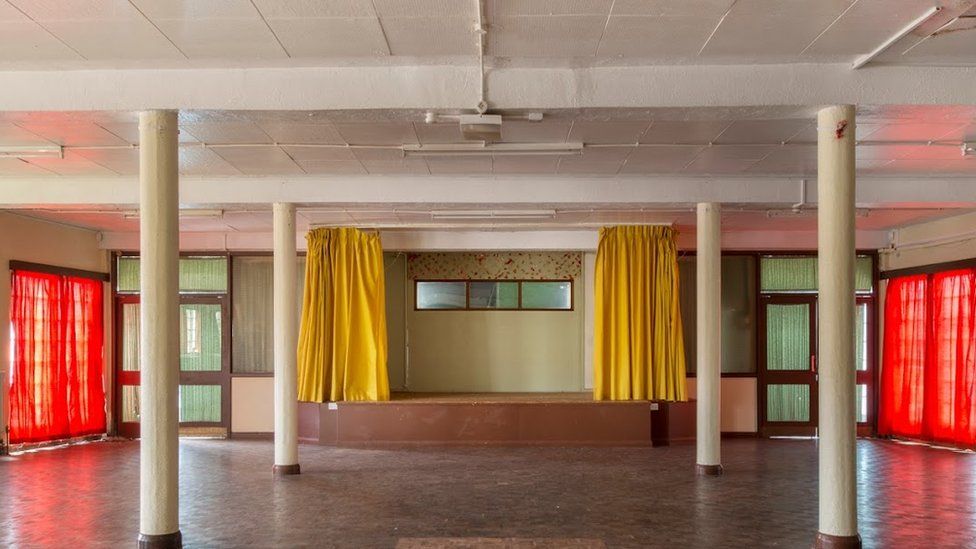 Chair Derek Leaver said: "Bringing new life to this unique building will create a destination venue for visitors to come and enjoy all that the 1930s Art Deco lido movement promised, while also serving to be a vibrant community hub for all those volunteers who have worked so hard to bring this restoration project about."
Brighton and Hove city councillor Martin Osborne said: "This is fantastic news and a major step forward in the restoration of this iconic Art Deco building."
The restored site is expected to open in late summer 2023.
There are also plans to restore Worthing Lido in West Sussex as a tourist attraction.
A swimming pool was on the site between 1957 and 1989, and Adur and Worthing councils are considering replacing it, along with options to add a boutique hotel and restaurant, a music venue or theatre and a food court.
A report presented to the councils last week said the cost of restoring the site would be at least £2m, and could be up to £10m.